ActionSampler Flash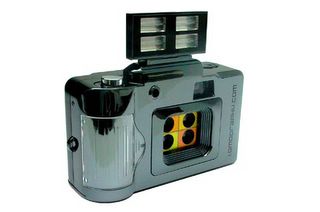 ActionSampler Flash.

Actually this is my first lomo camera before I bought my lca. I bought this at Folio, 1 Utama (everyone thinks I'm nuts when I showed them the camera and told them how much it cost,(around RM230)). But hey, I just want to have some fun!

Let me tell you what is so special about this camera. This camera is a four lens camera. One press of the shutter button fires all four sequential lenses over 1 second with approximately 0.25 seconds in between each frame.

It's a fun camera to have. By the way, it is considered as a toy camera. So, don't expect any great result from it =) Like I said, it's for me to have FUN. FUN FUN FUN!