SHOPPING SPREE... WHEEE
I've been surfing quite alot, the cyber space, that is. Specifically EBAY.
AND, YES, I AM OFFICIALLY AN EBAY ADDICT!!
These are the nice stuffs that I bought within this week from EBAY, yes, EBAY!!
I have received the first two item. The Black and White dress is just AWESOME!!!
Not so for the Jacket. The sleeve is abit too big for me, BUT never mind. HEH!!
Still waiting for the remaining three =) can't wait can't wait can't wait!!!
YAY!!
But, I don't think I'll be too happy when my credit card bill arrives.
Black and White Dress
Jacket
Classic Little Black Dress - Everyone HAS TO have AT LEAST ONE!!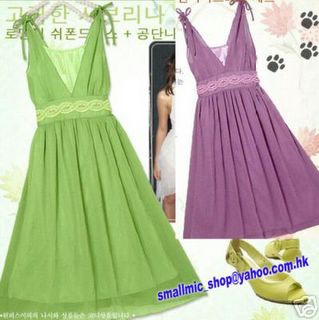 Purple Dress
Pink Dress